Freedom From Chronic Pain: Live Online Practitioner Training Oct 2021
Practical Neuroplasticity and the Emerging Mind Body Revolution in Chronic Pain Treatment
PLEASE NOTE - we are fully booked and now have a waitlist for places in the October 2021 training. If you would like to go on the waitlist in case a spot comes up or to hear about our future training please subscribe here.
October - November 2021, we're offering our professional development training in the burgeoning field of evidence based mindbody therapy for chronic pain. We are excited to offer this as a live, online training of 2 hours of live video-conferencing per week, over 8 weeks along with other available materials.

Inspired by the remarkable clinical achievements of Dr John Sarno MD, and further evolved into a potent neuroplasticity and psychotherapy treatment approach, this biopsychosocial innovation in treatment has helped thousands to become pain free or substantially recovered from diverse chronic pain conditions.
A number of recent studies (references) have demonstrated the efficacy of this approach which has been developed by Schubiner and Greenham, along with a variety of colleagues over the last two decades. It is a mind body treatment that includes elements of Dr. Sarno's approach, Pain Neuroscience education, Pain Reprocessing Therapy, and Emotional Awareness and Expression therapy. Data gained thus far has shown a superior effect size to existing gold standard psychological treatments and in clinical practice this approach is frequently able to resolve not just manage pain presentations.
Participants will be guided through:

Cutting edge pain neuroscience
Evidence based diagnosis of neural pathway pain syndromes and exclusion of structural causes
Practical treatment techniques drawn from Howard and Hal's combined 25 years experience in mindbody treatment
Join us in learning these revolutionary techniques.
Please note in previous training teaching has been shared equally between Howard and Hal, due to existing commitments Howard may be doing more of the live teaching in this program, but Hal will be available in the forum to answer any questions about the psychotherapy / emotion focused aspects of the training.



Content synopsis:


1. From pain management to recovery: the neuroscience of the mindbody revolution in chronic pain treatment
2. Fundamentals of diagnosis and patient education
3. Pain reprocessing therapy 1 - Graded exposure and desensitisation
4. Pain reprocessing therapy 2 - Mindfulness and somatic tracking
5. Going deeper – understanding and working with somatic symptoms of psychological origin
6. Meeting and defusing defenses – Internal Family Systems insights on "protectors"
7. Practical tools to resolve inner conflict - Critical parents and inner children
8. Resolving self abandonment - The loving adult and foundations of self care for a pain free life
Please note the course will cover medical and psychotherapeutic content but is not sufficient nor intended as a replacement qualification for the practice of medicine or psychotherapy. That said the intention of the training is to develop a deeper capacity within one's existing profession to recognise and intervene effectively in mindbody presentations of pain and fatigue. This approach is beneficial for a wide range of diagnoses and symptoms including:

Back pain, including most disc bulges and degenerative changes
Neck pain, including most disc bulges and degenerative changes
Other musculoskeletal pain
Chronic headaches
Migraine
IBS – Irritable Bowel Syndrome
Irritable Bladder Syndrome
RSI
Tennis elbow
CRPS
Fibromyalgia
Many exzema / skin conditions
Some arthritic conditions
Some endometriosis presentations
RSD
Some interstitial cystitis presentations
Depression
Anxiety
Other medically unexplained chronic pain
Other medically unexplained chronic fatigue
Course format: Live online videoconference sessions (using Zoom)
2 hours live per week commencing:
Thursday 7 Oct 9:30-11:30am Sydney time, 11:30am-1:30pm Auckland time,
Wednesday 6 Oct

3:30-5:30pm US Pacific, 6:30-8:30pm US Eastern.
Including an additional 1 hour per week of video or other relevant educational content per week to be watched in your own time.
Course Fees:
$850 USD (Earlybird before 29 June) (approx $1130 AUD)
$947 USD (Prompt Pigeon tickets on or before 13 July) (approx $1260 AUD)
$997 USD (Regular Rosella tickets 14 July and after) (approx $1325 AUD)
Please note spaces are limited and this program sold out last time so please book promptly to avoid disappointment.
Certificate of attendance and continuing education / professional development credits

Certificate of attendance provided

CME credits for US physicians have been applied for - please confirm with us via the contact page of our website
US APA CE Credits available for psychologists


US Social Work CE Credits available

Australian psychologists can claim CPD points under the APS self assessment of CPD scheme


Australian social workers can claim CPD points under the new AASW self assessment of CPD scheme
Your Instructors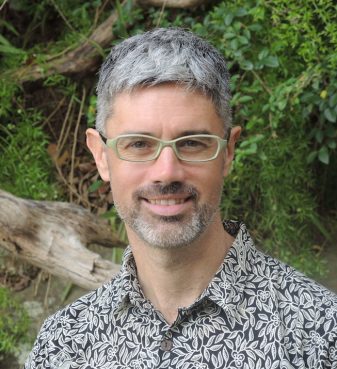 Hal Greenham
Somatic Psychotherapist BSc (Psych), BA, Radix BCP

Hal Greenham is the co-founder and Clinical Director of Freedom From Chronic Pain. After recovering from chronic pain with a mindbody intervention he retrained, studyng psychology and a number of schools of psychotherapy and now specialises in helping other people to do the same.
He has 10 years of clinical experience in the treatment of chronic pain and fatigue syndromes and employs a combination of neuroplasticity and psychotherapy techniques in his work to help people achieve optimal results.
Hal Greenham has also been an invited speaker to the AIMA Conference and the Metagenics International Congress on Natural Medicine. Along with Prof. Schubiner he also delivered a live series of webinars for the Shift Network (USA) on the Freedom From Chronic Pain program.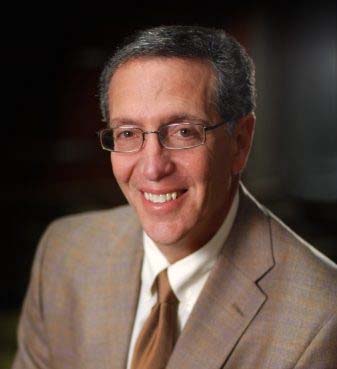 Prof. Howard Schubiner
MD, FACP
Dr. Schubiner is the founder and director of the Mind Body Medicine Program at Providence Hospital. This program uses the most current research methodologies to treat individuals who suffer from Mind Body Syndrome (MBS) or Tension Myositis Syndrome (TMS) as described by Dr. John Sarno.
Dr. Schubiner has created a program that uses both meditative and cutting edge psychological techniques to help individuals with chronic conditions, such as fibromyalgia, whiplash, back and neck pain, myofascial pain, TMJ syndrome, tension and migraine headaches, irritable bowl syndrome, irritable bladder syndrome, insomnia, anxiety and other related conditions. With co-authors, he recently published the first randomised, controlled research study in the field of Mind Body Syndrome or TMS for individuals diagnosed with fibromyalgia.
He was included in the 2003-2004, 2005-2006 and 2007-2008 lists of the Best Doctors in America. Dr Schubiner lives in the Detroit area with his wife of 25yrs and has 2 children in their early 20's.
Frequently Asked Questions
How long do I have access to the course?
After enrolling, you have unlimited access to this course for 12 months - across any and all devices you own.
What previous course participants have said about Freedom From Chronic Pain's online treatment program delivered in collaboration with the Shift Network USA (n.b. this was for clients with symptoms, not a practitioner training course, we hope if offers a sense of the online experience with Howard and Hal)
"This is a wonderful course. It has been very transformative for me. The course title is very accurate. It does provide a path to freedom from chronic pain. And more deeply, to freedom from the fear of chronic pain. Learning that the source of most of our chronic pain is in our brain and is something that we can work with is very liberating and empowering. And understanding that we aren't broken and destined to a life of forever pain and limitation is a real game changer. Howard and Hal provide an important and very understandable overview of this material and also many practical and very helpful exercises and meditations that can take one's physical and emotional healing to a whole new level. Howard and Hal are wonderful teachers and very compassionate and caring people. I found this course to be very helpful, meaningful, and enjoyable. I highly recommend it." -- Nancy from Asheville, NC
"Even though I was somewhat familiar with the material, the Freedom from Chronic Pain course was extremely helpful in bringing me back to the core of the emotional issues leading to chronic pain. Learning about the mind/body connection and the way the mind is attempting to protect itself is essential in order to break the "habit" of the chronic pain cycle. During the class there were times when I actually "forgot" about my pain for the first time in many months. I'm grateful for Howard and Hal and the Shift Network staff."
--Leslee from Tucson, AZ, USA
"I so appreciated the knowledge and depth and depth of experience provided by our two course instructors/leaders. They imparted the information in an easy to understand flow; and they were willing and able to deal with all questions. I felt understood with the pain that I have experienced intensely for 7 years. I feel that I now have other means of dealing with the pain that I now understand has its origins in other than just body parts.
So I understand that how I feel within can be manifested in the pain that I experience in my body. Thank you for offering such an enlightening course." --Diane, Las Vegas, NV
"We are reminded that help arrives in many forms, and this online course is proof of that idea. Although working with good doctors and therapists in person is essential, it is rare these days so I was really pleased to find how easy and comfortable it was to work with the "virtual doctors " who were both enlightened, knowledgeable, open and funny. For the first time in a long time, I felt I actually had someone from the medical world who got me and was genuinely interested in helping me (and others on the course)."
"It was thrilling to have an MD actually respond to email and other questions, and to CREATING THIS COURSE! Having a doctor and therapist work together added to its legitimacy." --Susan Klein from Rockville, MD
"This course was offered just at the right time for me. I was feeling stuck in MBS and felt totally alone in my journey. The course and its faculty were great, answering questions, giving insight, and helping me feel connected to others with this problem. I would highly recommend this to others who are suffering from chronic pain. I hated to see the course end!" --Linda, Pontiac, Illinois, USA"
This course is closed for enrollment.